I love my clients and they love me back!
MY CLIENTS
For the past few years I am fortunate to have worked with some of Thailand's leading health and wellness retreats.
I have helped a wide range of people: both men and women, from students to millionaires, coming from difference countries, cultures and backgrounds.
The common thread with almost all of my clients is a lack of:
self-worth
Whether they initially come to me to decrease anxiety, to quit smoking, to lose weight, to overcome addiction, it is almost always the case that they have a belief instilled in them that they are not enough.
But what I love about beliefs are this:
a belief is only a thought you keep thinking
So at any time you choose, you can change your thoughts, and
you can change your beliefs
I have helped clients who have smoked for 30 years, quit in just one session.
I have helped people who believed they were unlovable, open their heart.
I have helped cure fears and phobias, in one session.
I have helped people learn to love themselves and embrace new opportunities.
I have listened. I have shared. I have supported. I have guided.
And I have loved. Yes, I LOVE my clients.
I see their courage and potential and it ignites my compassion.
There is nothing greater than making the choice to live in your power.
HERE ARE SOME KIND WORDS FROM SOME OF THE HEROES AND HEROINES WHO HAVE MADE THOSE FIRST STEPS TO LIVE IN THEIR POWER
"Sophie very patiently spent quite some time listening to my story and asking questions before undertaking her healing session with me.
Although I was not sure of what to expect, by the time Sophie actually began her healing work, I felt a sense of peace & well-being, knowing I was in very capable hands.
I left my session feeling a sense of lightness and Sophie's follow up email has been extremely helpful to me since.
Sophie is a very kind & gentle person who has a wonderful gift & I would highly recommend her to anyone who is interested in healing work."
— GLENDA, AUSTRALIA
"After feeling out of sorts for a few weeks I decided to try a session with Sophie.
Wow. What can I say. I left the treatment feeling like a different person. Things that had been bothering me beforehand were no longer an issue, I let go of my worries, realized my worth & found my zing again!
Sophie is exceptional at what she does. You can tell she's extremely passionate about her work as her treatments are given with the utmost love & care making you feel completely relaxed & trusting of the whole process. Looking forward to my next session."
— BROOKE, UK/THAILAND
"I was speechless I felt with a healing experience, I feel more in control and I am not so worried or stressed. I feel so much happier with myself and I was able to uncover some stuff that I had questions to.
I recommend this to anyone that wants to be happier with themselves. And I want to thank you Sophie. You're wonderful, I hope to see you again."
— MARIELA, MEXICO/GERMANY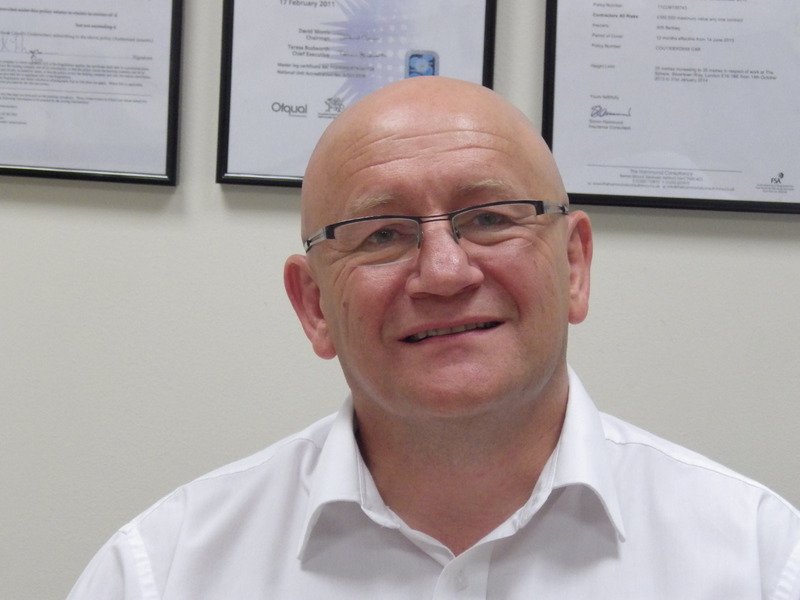 "My experience with Sophie was amazing. She took the time to learn about my background and where my issues came from, broke them down and guided me towards a solution.
Don't be afraid to give this a try or think this is only for a certain kind of person, I am a blue collar former fighter guy from rural England and my experience was fantastic. Keep an open mind and go for it."
— ANDY, UK
"Sophie, I'm not quite sure if I'm making this up in my mind or what but your session really worked on improving my anxiety.
I got on 4 different planes that day, and normally I would have a panic attack in all 4 of them, but this time was different. I was very calm and with peace within myself. It all went by very smooth. I want to give you a big thank you for that.
My energy feels like its been filled with positive vibes!! I'm happy with myself and with my surroundings. This place really changed me for the better. My stay with you has had so many positive effects on myself as a person and I will forever be grateful to you."
— JADE, MEXICO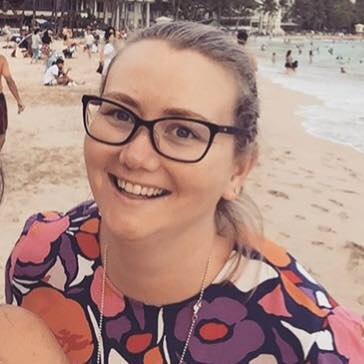 "Sophie was amazing. Her healings and hypnotherapy treatment were sensational. Such a kind gentle soul Sophie is who takes the time to get to know you and make your treatments personalized for you."
— BECKY, AUSTRALIA
"My son was diagnosed with Non-hodgkin Lymphoma a few days ago. A friend recommended Sophie for a distance healing for him. I can say whole heartedly that I noticed a changed in him imminently. He woke up this morning saying that he felt energised and ready to start the the day. At this point I didn't realise that the healing had been completed.
When I received the email confirmation I was astounded with how accurate the information was. Even though I am already aware of the truth in this practice it still came as an exciting and pleasant surprise to hear the reassuring and accurate information.
An extraction healing and soul portion retrieval identified a stabbing pain in the upper right abdomen. This is where my son has had a central venous line put in which Sophie would have had no way of knowing. Much of the unwanted energy was extracted here. His gallbladder and pancreas were also identified as an area of weakness to work on, get checked and to eat foods to help, our consultant has confirmed that yes there is an issue with these organs.
She was also shown scenes from Harry Potter and his house is 'Gryffindor' which is SUPER accurate as this is Eldene's most loved and favourite thing! The entire ward at the hospital and all the nurses and doctors we have come into contact with knows him to be the biggest Harry Potter fan! This astounded me!
There was also a connection with water that arose, and a need for healing, a possible drowning in a past life. This was a revelation as my son has an irrational fear and anxiety when in open waters lakes or pools, which has not come about due to any event in his present life.
These are just some of the amazing things which came about as part of his healing. I am thrilled by the new outlook on life Eldene has been able to grasp which I feel is thanks to the healing. Eldene was struggling to stay positive but the restoration this has provided to his sense of self and mind has been soul healing and I will be forever grateful."
— DANIELLE, UK
"I highly recommend working with Sophie. She is such a kind woman who goes out of her way to ensure that you discover the answers you need to live an intentional life.
She provides you with the tools to take on any problems or blocks so you can utilize them in your everyday. She has such a passion for what she does and you can really feel that when she is working with you!"
— PRESLEY, CANADA/THAILAND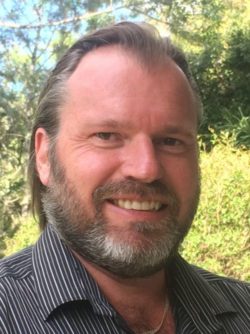 "I came to Sophie for an intrusion extraction and soul loss retrieval. She successfully removed a nasty intrusion from my pineal gland which had been plaguing me for a while.
I received instant relief and had the most amazing meditation the morning after."
— MATT, AUSTRALIA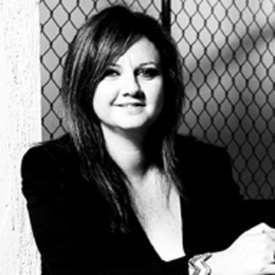 "18 years of smoking and 3 attempts of quitting… I saw Sophie as my final attempt to quit via hypnotherapy!!
Sophie was amazing… within minutes I was in her hands and had no recollection of what she did.. but it worked!!
Sophie is amazing and I felt very safe and cradled throughout the session and the result was a success!!"
— SOPHIE, AUSTRALIA
"I had a really really good experience with Sophie.
I feel that a weight has somehow been lifted off me (and she did this through distance healing) and I feel a lot more positive and optimistic about life.
Her insights were (scarily) insightful and spot-on."
— LORNA, HONG KONG
"Sophie creates the safest space between her words and her serene presence as she guides you through meditation, truly transporting you to the most beautiful places.
I had a session with her on Past Life Regression and I instantly was drawn to her.
She is attentive, she listens to any questions you may have even if you can't find the words she seems to make sense of what ever chaos or wonder you have in your mind.
A beautiful and caring human being and truly doing what she is meant to do with incredible experience, care and purpose.
Absolutely recommend Sophie in what ever space you're considering to meet with her - you will be taken care of. I carry our conversations shared with me wherever I go."
— ANASTASIA, SOUTH AFRICA/AUSTRALIA
"I was a little nervous about trying hypnosis for the first time, but Sophie put me completely at ease. I effortlessly drifted into a new, deeper state of consciousness.
I felt incredibly light and relaxed afterwards and very calm and soothed. Almost like a massage for the mind. I would definitely recommend."
— NATALIE, UK/DUBAI
"I'm leaving Phuket totally different for many reasons, a big part of them thanks to your sessions"
"Thanks for listening to me. The chats and talks were amazing. Feeling positive for my return home."
"Thank you for everything. You are the reason I'm here and I'm forever grateful. You are such a kind, loving and wonderful person."
"You opened my eyes. Thank you for a lovely awakening stay."
"I feel like a big part of me is being lifted up from the ground. I am forever grateful for the experience and thank you so much for what you did for me"
"I can't express how grateful I am for your beautiful soul and amazing support. Thank you for everything."
"Sending you love and gratitude because our connection was instant, easy and sincere. Thank you for being you."
"Thank you for giving me the time and attention that I needed."
"You are truly beautiful! A special soul that shines"
"You make so much sense - deep sense. Thank you for sharing your wisdom!"
"I love you, you're a wonderful soul."
"Thank you so much for your help, it was a great experience."
"Thank you so much for your support and patience."
"Thank you for the new life you have given me, and the freedom to make choices - and to choose fun ones! You are wise, wonderful and kind."
"I really enjoyed our session and have felt super relaxed ever since. Thank you for opening my heart!"
"Thank you for listening and being so caring. I hope today's session will work and I believe it will and I am ready for it!"
"I was quite sceptical about meditation before I came but your calming voice and trust inducing demeanor completely changed my views."
"Yours was the first meditation session I have ever done and it completely changed my view on it."
"Thanks for your amazing mediations and healing. You are truly gifted."
"Thank you for your meditations and session. You have such a soothing voice and a kind soul."
"You have one of the most gorgeous voices I have ever heard. It has the power to put insomniacs to bed and anxious people at peace. This is a gift!"
"You are so sweet and loving. Thank you for always being so real and warm. I adore you!"